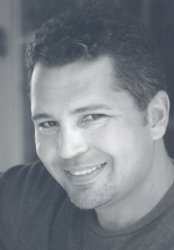 About Advanced Bathtub Refinishing and Resurfacing


Hello, my name is Peter Awbrey and I started refinishing bathtubs here in Austin, Texas in 1987. Back then Mopac ended at 183 on the North side and at Ben White on the South side. I liked the idea of saving bathtubs that could be salvaged from the trash heap. When a person replaces their bathtub, the ceramic walls usually have to come out as well, since the tub has a 1" lip that goes up behind the tile. So not only are we saving the tubs, we are saving the tile walls too.

Now, 18,000 tubs later, we refinish everything from floors to tile walls to kitchen sinks and synthetic marble countertops and bathtubs. We have refinished entire hotels worth of tubs, including The Stephen F. Austin Hotel downtown, The Hampton Inn and Suites, and The Renaissance at The Arboretum.

Refinishing a bathtub is not expensive. A cheap refinishing job is expensive. They usually don't last and removing a bad refinishing job is costly. Save time - call us. I guarantee fast, friendly service and top of the line coatings.


Contact Us

Phone:
512-452-4352